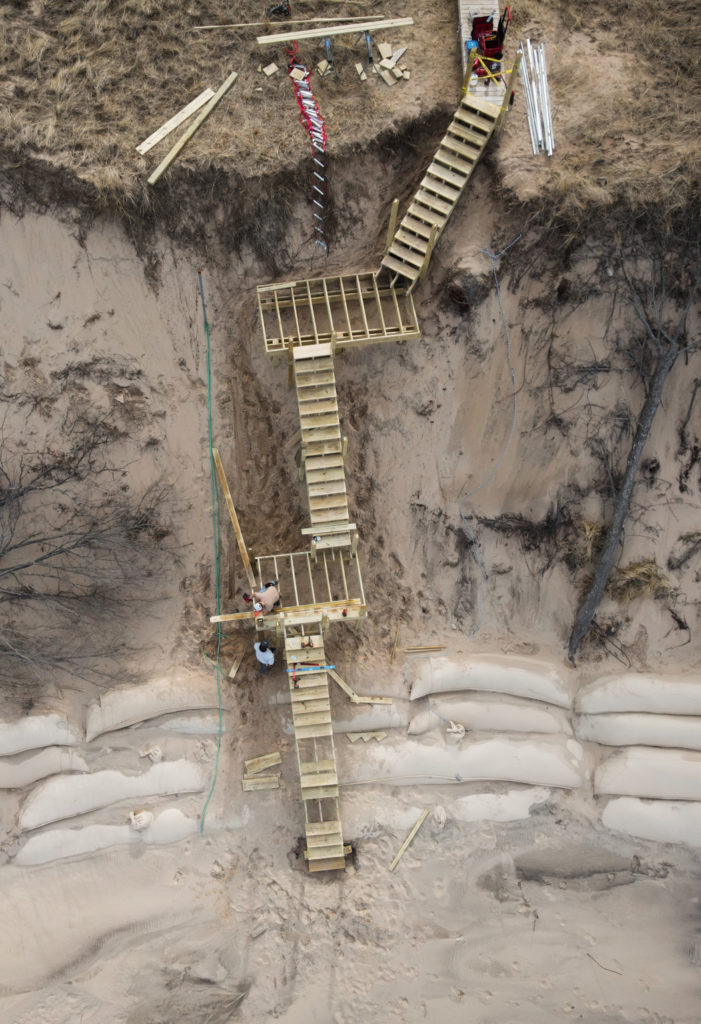 We specialize in being customizable depending on what the client is looking for.
Deck and stairs are installed depending on the clients wishes.
The deck and stairs can be built with whatever material the client is comfortable with but that is also safe from the environment.
We usually install treated lumber, aluminum sections, and composite.
The benefit of the installation of decks and stairs allows for access back down to the beach.
Many homeowners lost their stairs due to the Lake Michigan environment, so we wish to allow for clients to have access back down to their shorelines.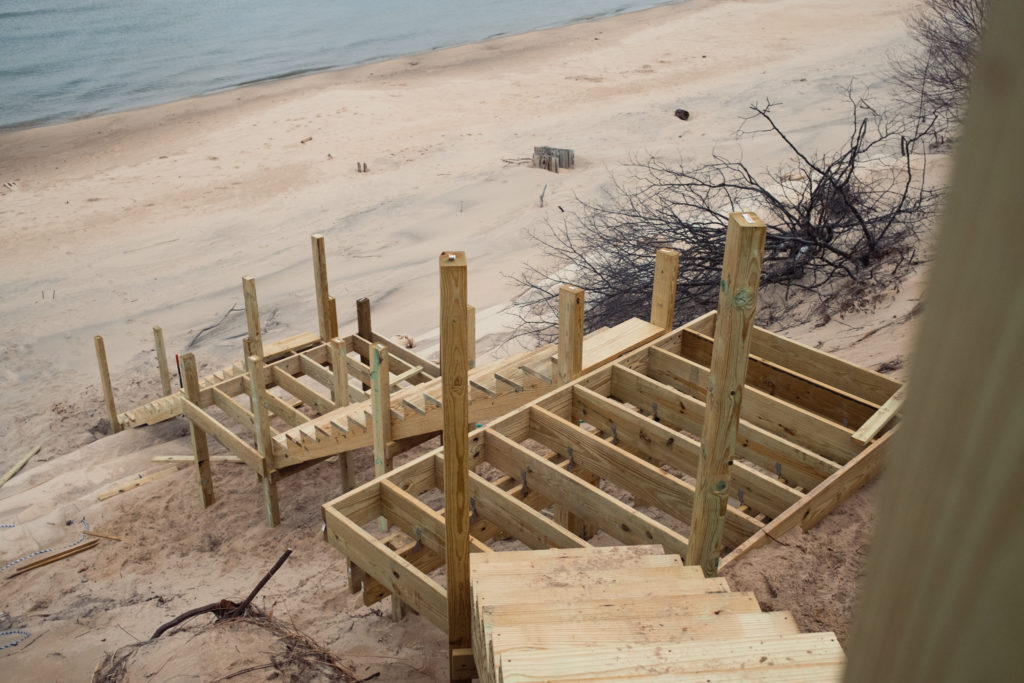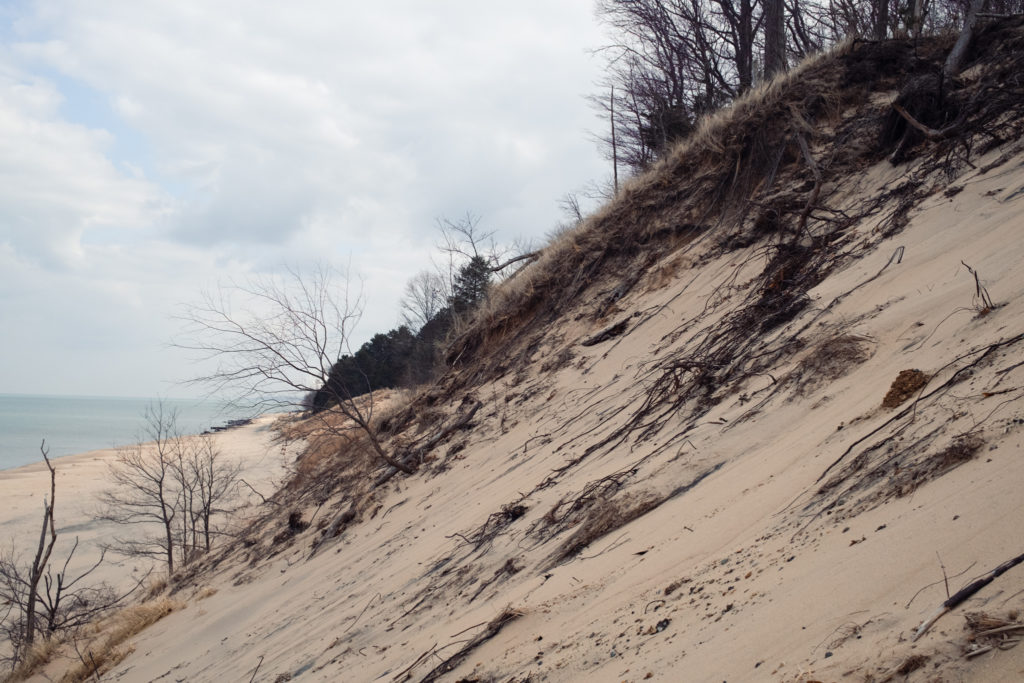 There aren't really any hazards to not installing decks and stairs down the property. However, the installation of a staircase provides safe access to the beach, most commonly purposed from a hazardous steep slope.
Connect
Discuss Service
Schedule Time/Date
Work Onsite
Finish
We will start by talking to the client and getting an idea for what they are looking for.
We will then send them an estimate with what they wanted, along with a brief picture of where the sections will be.
Depending on the changes the clients want to make, we can meet back out at the property with the information we sent to go over any changes or additions.
Once the estimate is agreed upon, we will take a 50% down payment and begin collecting the materials needed.
We will then apply for a permit if needed, and begin the installation from the top of the dune down to the bottom.
Take Action and Protect Your Shoreline!