Flex MSE Vegetated
Retaining Walls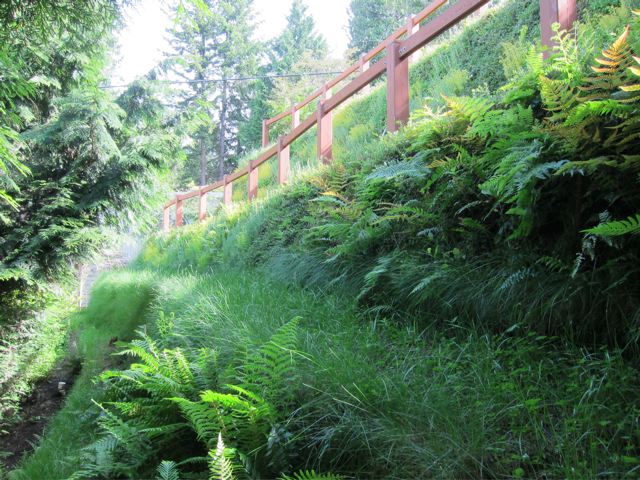 Slope stabiliization, the natural way.
Mechanically Stabilized Earth (MSE) walls are a natural retaining wall solution that can be used for erosion control, slope stabilization, and landscaping. 
We are installers of the Flex MSE product, a vegetated retaining wall system made from 50% recycled material. We provide MSE wall installation in Michigan's lower peninsula along the lakeshore and inland, including: 
Grand Haven, MI

Hart, MI

Holland, MI

Manistee, MI

Muskegon, MI

Norton Shores, MI

Pentwater, MI

Shelby, MI

West Olive, MI
"Flex MSE is a unique soft building material that exhibits hard material qualities. It weathers events that would ruin other systems, and only gets stronger and greener as time goes on."
Flex MSE is a patented retaining wall system that leverages Mechanically Stabilized Earth (MSE) principles and geotextile technology to create strong block structures.
The geobags are installed in a wall formation and are then vegetated with grass, flowers, plants, and native shrubs for a natural and functional result.
Because of their solid but flexible nature, they can be installed to stabilize slopes along trails, naturally aid your landscaping, reduce stormwater runoff at construction sites, and protect lake and stream banks from erosion, along with many other applications.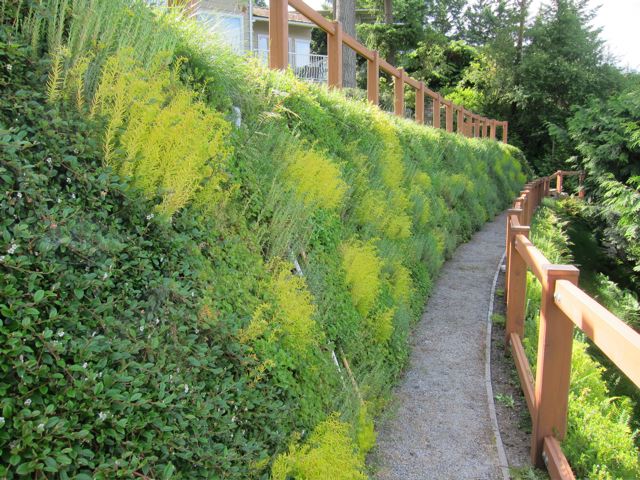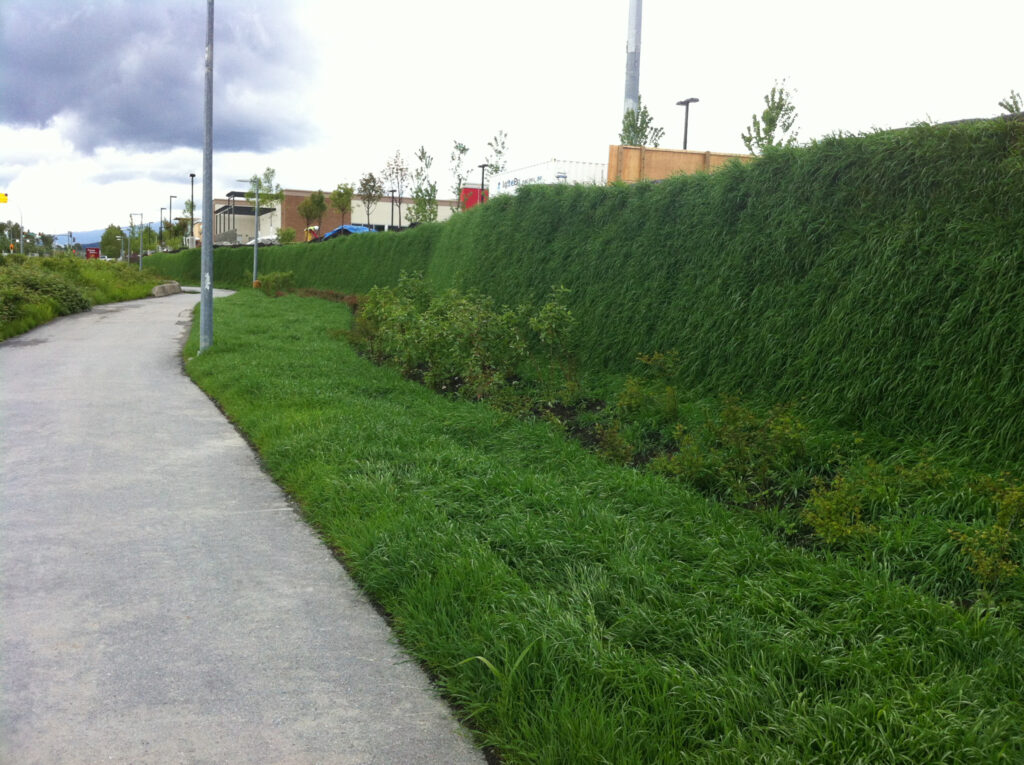 ADVANTAGES OF MSE VEGETATED WALL SYSTEMS
MSE walls are preferable to other retaining methods because of their natural solution to slope stabilization and erosion control. Flex MSE's benefits include:
Low Impact.

Compared to traditional retaining walls, Flex MSE minimizes the impact of development on the environment by promoting the growth of vegetation and providing habitat for wildlife.
Simplicity.

Flex MSE requires minimal site prep and is easy to maintain. 
Sustainability.

Walls are made of 50% recycled content, produce 3% of the greenhouse gas emissions vs. concrete, and can reuse native soils.
Flexibility.

Flex MSE installs in tight spaces, like around tree roots and on top of bedrock. They can also be installed on poor soils or water-prone areas, and work well with any other wall-building or erosion control system.

Value.

Costs

for

Flex MSE are generally 40-50% less than other systems. They do not require intensive transportation and labor costs. They also install much quicker and are more customizable.
Connect
Discuss Service
Schedule Time/Date
Work Onsite
Finish
Once you reach out, we will schedule a site visit to do an evaluation of the property.
Once we have measured and evaluated the area looking to be restored, we will develop an estimate for the project. An environmental engineer may be involved in the process.
Once the estimate is agreed upon, we require a 50% down payment. We then collect and deliver the materials needed to the site.
The Flex MSE walls are created by first placing the Flex MSE plates and bags in a row, repeating until the desired height is reached.
Vegetation is installed on top of the geobag wall by hydroseeding and live planting.
Once we are finished we will send a final invoice, and go over the completed project with you.
develop your land with the changing times.