Removing Your Geotextile Tubes from Your Beach
Geotextile tubes, also called erosion control tubes or sandbags, are an effective erosion control product along the lakeshore for coastal protection. While these sandbags last many years, homeowners may choose to remove them if they are no longer necessary for erosion control and shoreline stabilization.
Read on to know what to do when it comes time to remove the geotextile sandbags from your lakefront property!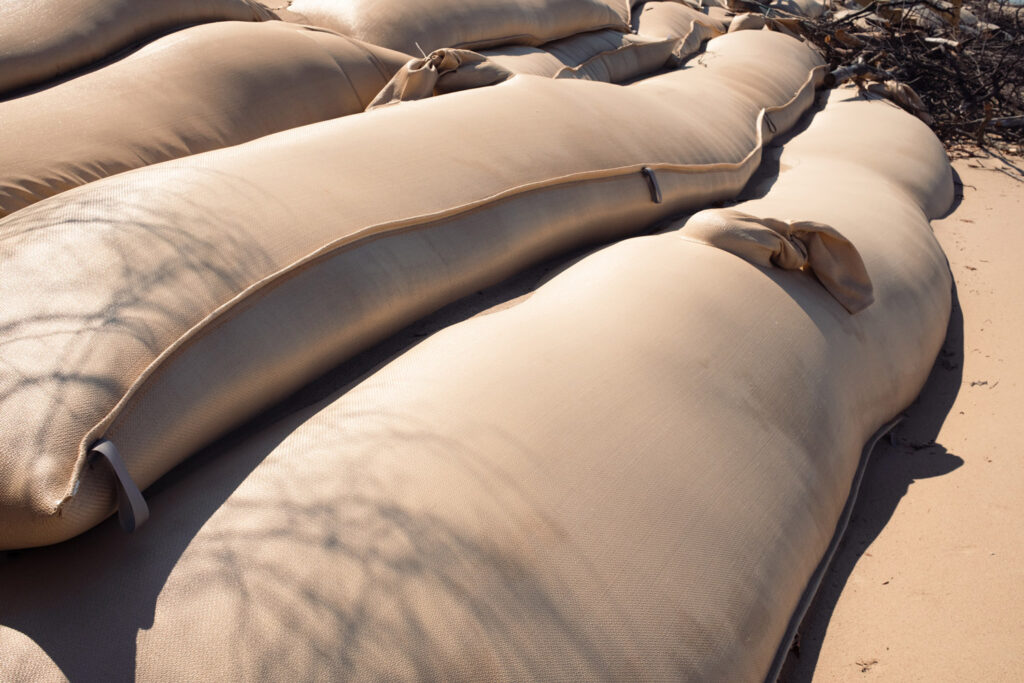 Geotextile Tubes for Shoreline Erosion Control: How They Work
Geotextile tubes are a long-lasting erosion control method placed along shorelines to stabilize bluffs by reducing the impact of waves. Made from sturdy woven material and filled with upland sand, geotextile tubes provide customizable and natural solutions to erosion damage, even under exposure to harsh elements like storms and snow.
When placed at the toe of your dunes, these sandbags prevent slumpage and property damage for lakeshore homeowners. They can be stacked vertically to form a stronger wall of defense against the waves' erosive forces and rising lake levels.
Learn more about Geotextile Tubes for Shoreline Erosion Control.
While they are extremely effective, geotextile tubes are ultimately temporary installations.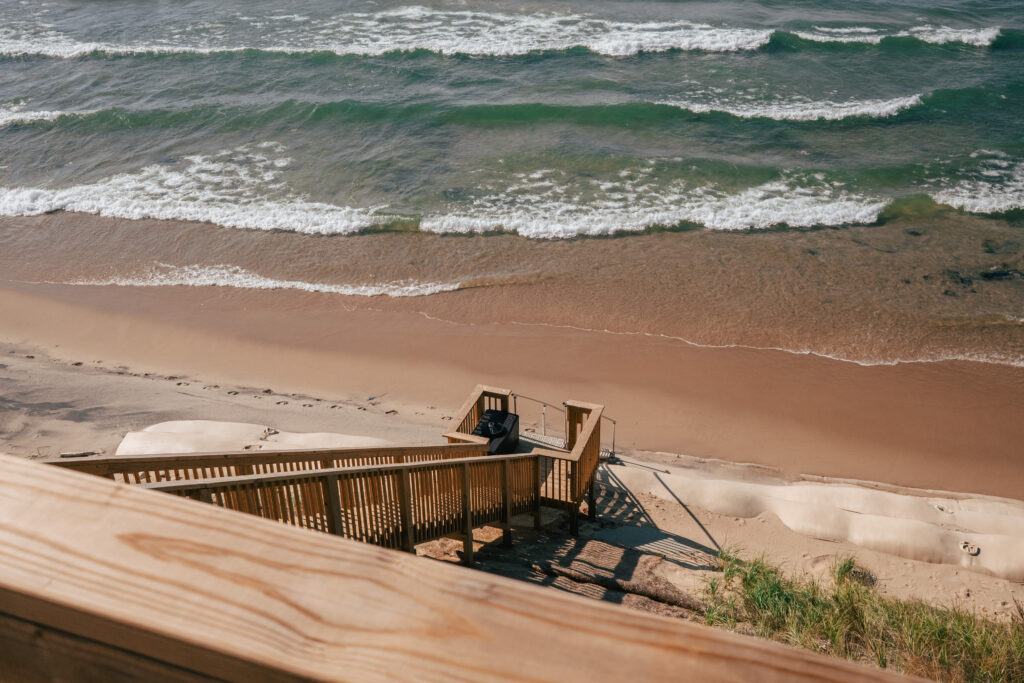 Removing Geotextile Tubes: The Process
There comes a time when you may deem your geotextile tubes as no longer necessary. You may opt to remove your erosion-control geotextile tubes for the following reasons:
Low Water Levels.
Your current erosion control measures are not effective.
Environmental laws deem it necessary.
Planned implementation of other erosion control measures.
You do not want geotextile tubes on your property anymore.
And more!
When it comes time to remove your wall of geotextile tubes, the process will be impossible to complete on your own, especially if you are looking to remove walls of tubes along the span of your beach.
Geotextile removal requires cutting the bags open and using heavy equipment to manipulate the sandbags and the sand they contain.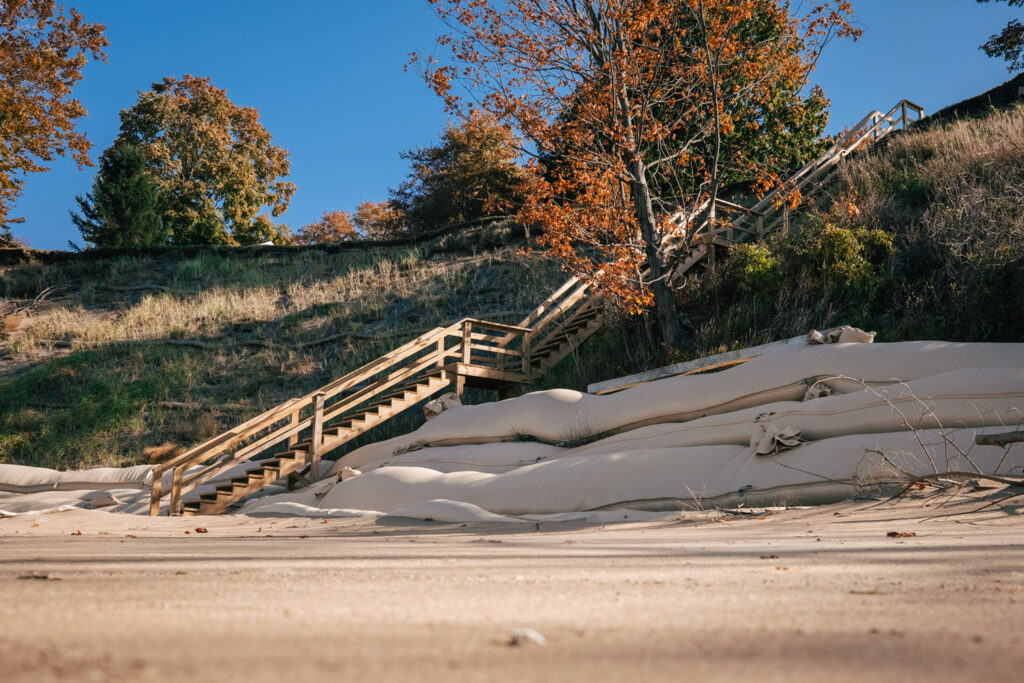 Geotextile Tube Removal along Lake Michigan Shoreline
Proudly serving Michigan's lakeshore community, Lakeshore Customs installs and removes geotextile tubes along the Lake Michigan shoreline from Muskegon to Holland to Benton Harbor!
We have the expertise, experience, and heavy equipment necessary to remove geotextile tubes along the West Michigan lakeshore, whether your erosion control bags were installed by us or another provider.
Send us a message and let's connect to maintain your beach the way you want it to be!