Aluminum Stair Installation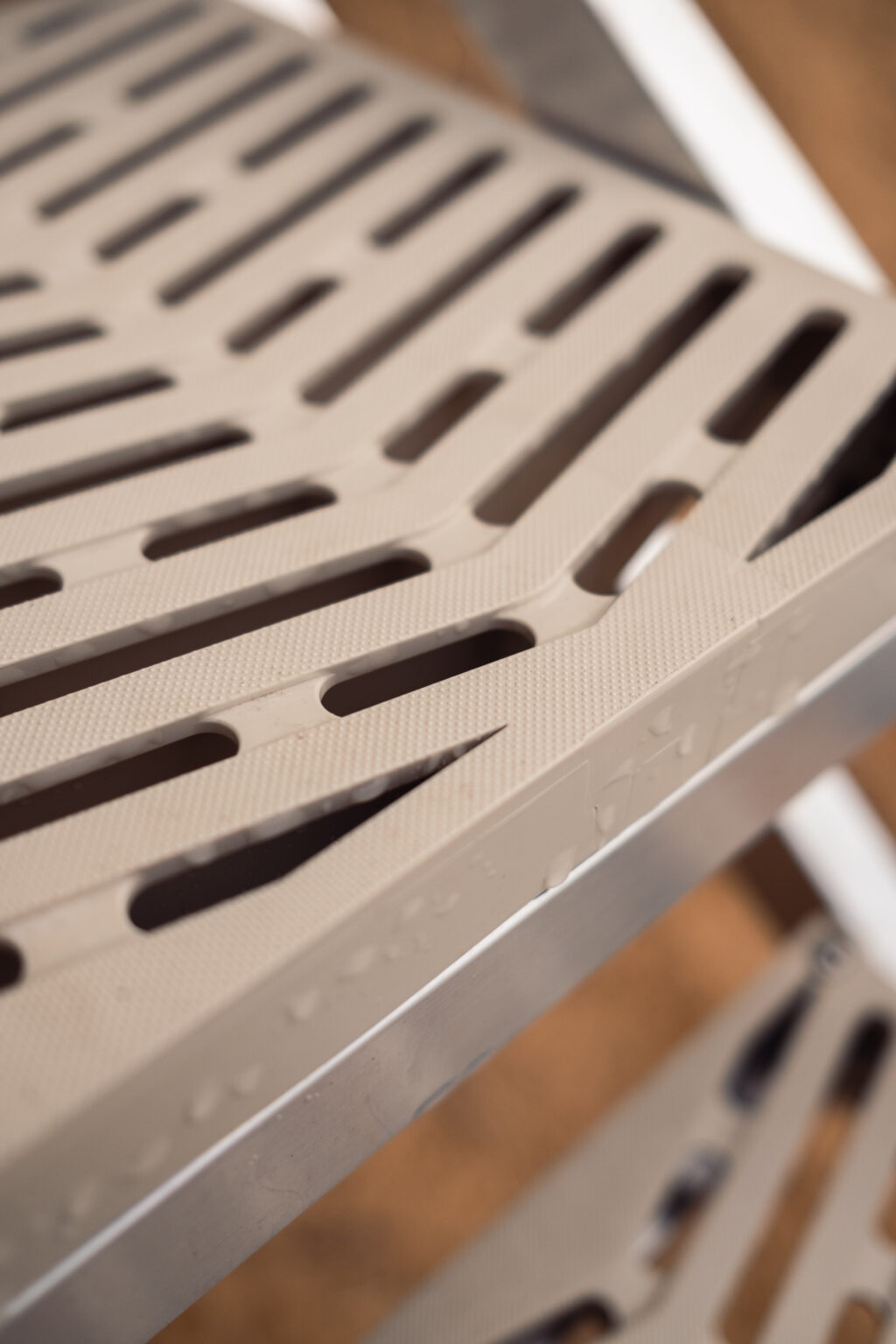 Aluminum deck stairs provide a durable, corrosion-resistant solution to beach access regardless of lake levels. 
Aluminum stair systems are adjustable and adaptable to your beach's unique conditions. Not only do they maintain their looks and quality throughout the seasons, but they are built for safe beach access in wet and dry conditions. 
Aluminum stairs provide a variety of benefits to lakeshore homeowners in West Michigan. They are:
Suitable for many different waterfront applications.
Long Lasting.
Maintenance-free.
Comfortable under foot.
Portable or permanent.
Rust- and corrosion-free.
Prefabricated for quick installation with a custom deck.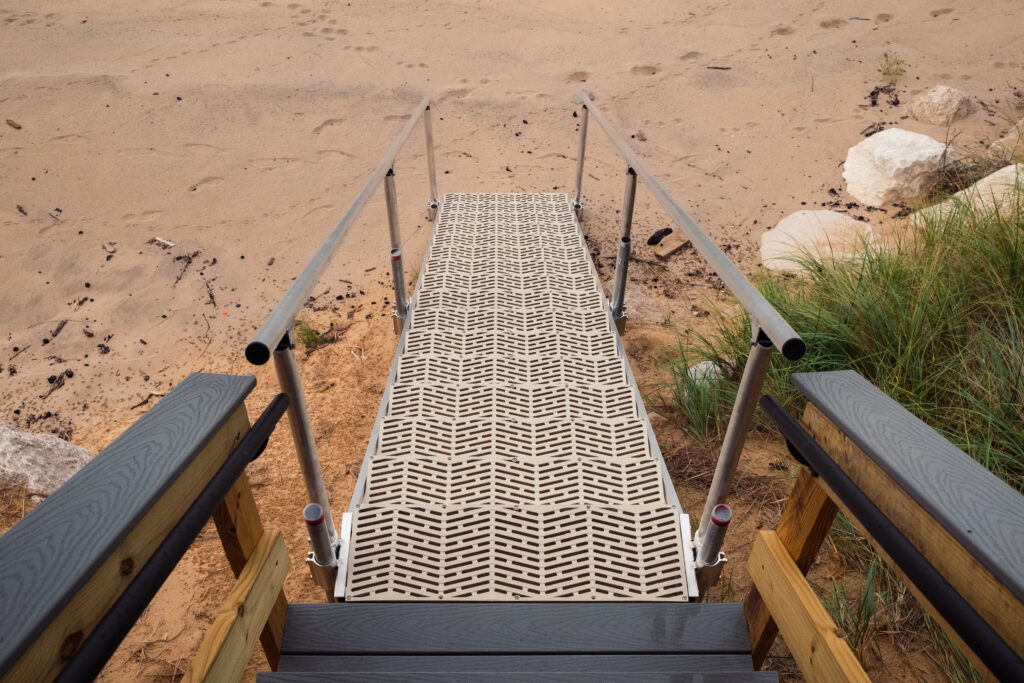 Connect
Discuss Service
Schedule Time/Date
Work Onsite
Finish
Communication is key as we begin your stair project. We discuss your property and your goals for beach access.
We then provide a complete estimate for their desired solution. 
Once the estimate is agreed upon, we require a 50% down payment. We then collect and deliver the materials needed to the site.
When stair installation is complete, we collect final payment.
Take Action and Protect Your Shoreline!