Geotextile Tube & Sandbag Removal
If your property was once at critical erosion risk, you may have installed temporary geotextile tubes for erosion control.
As lake levels return to normal, Michigan's EGLE department requires the removal of these temporary solutions in favor of more long-term natural solutions.
Proudly serving Michigan's lakeshore community, Lakeshore Customs removes geotextile tubes and sandbags along the Lake Michigan shoreline from Muskegon to Holland and Benton Harbor.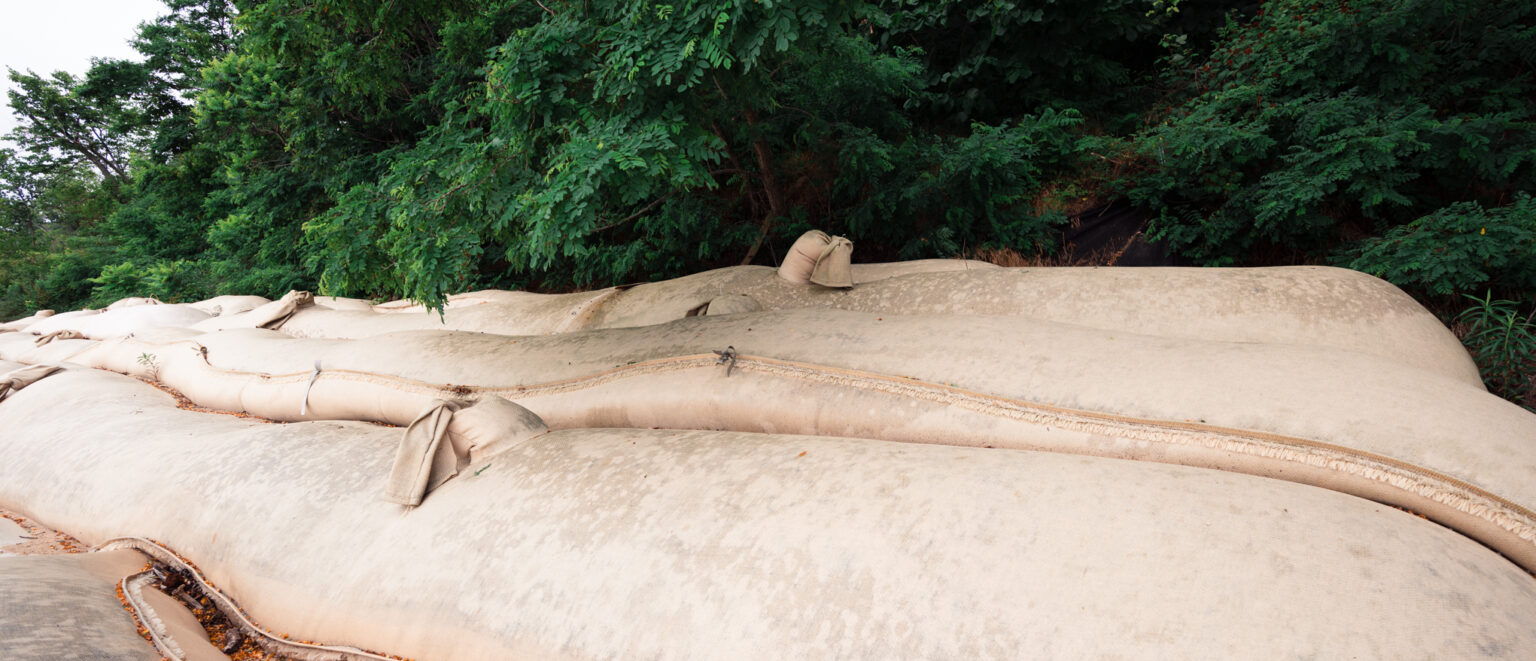 Removing Temporary Geotextile Tubes in Favor of Natural, Long-Term Erosion Control
Now that the water levels have receded below the State of Michigan Ordinary High Water Mark (OHWM) and critical beaches have started to restabilize, the Michigan Department of Environment, Great Lakes, and Energy (EGLE) is conducting a region-wide effort to ensure the removal of temporary sandbags and geotextile tubes along the shoreline. 
Where these emergency sandbags were once authorized with temporary permits in 2020 as short-term solutions for erosion prevention, EGLE now requires the complete removal of these temporary geotextile tubes in favor of more permanent, natural shoreline protection.
Geotextile tubes run the risk of deterioration and leaving behind plasticized materials in the water and along the shore of Lake Michigan—the source of drinking water and recreation for millions. With that in mind, geotextile tubes are a temporary, but not a viable long-term solution.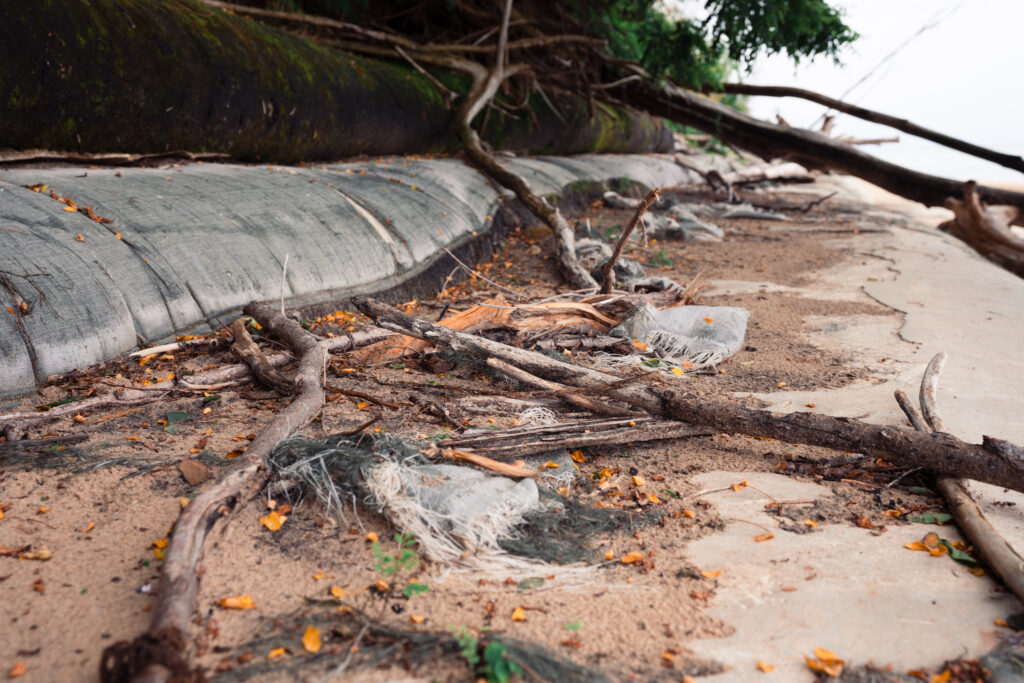 Geotextile Tube & Sandbag Removal Made Easy
Not sure about the regulations that apply to you and your property? Get a consultation by sending us a message online or giving us a call. We are familiar with Michigan's EGLE department and its requirements—we're here to help!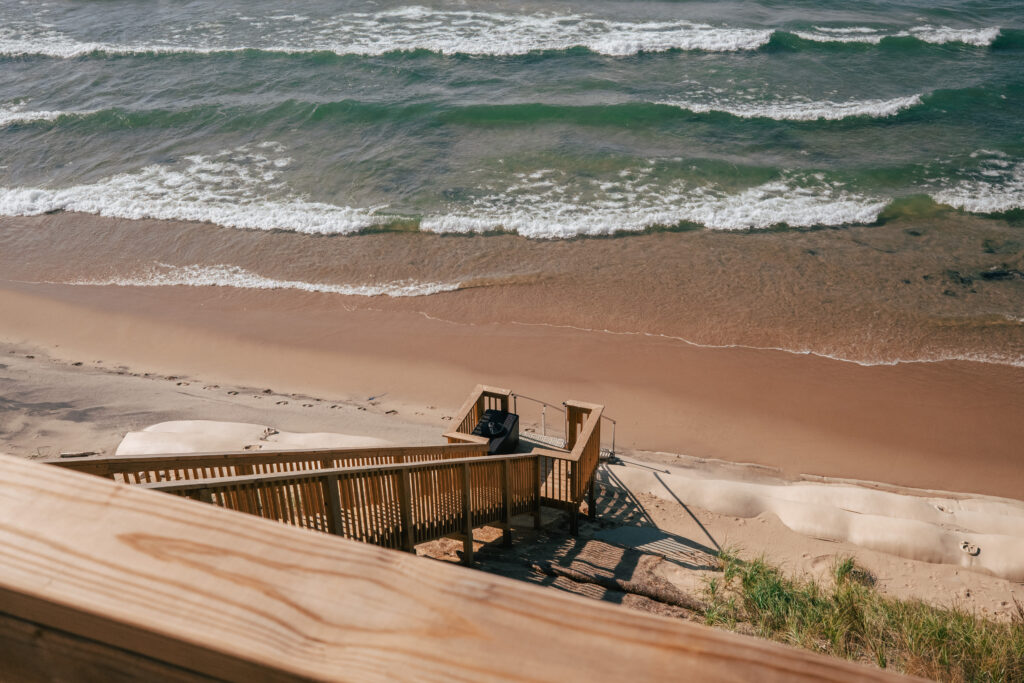 Removing Your Temporary Geotextile Tubes
When it comes to removing your temporary sandbags, the process will be impossible to complete on your own, especially if you are looking to remove entire walls of geotextile tubes along the span of your beach.
What the Sandbag Removal Process Involves
Cutting open the bags. 
Removing the mass of geotextile material that surrounds the sand that will be left on the lakeshore.
While the steps may seem easy enough, geotextile tube removal relies on heavy equipment to manipulate the sandbags and the sand they contain. They are ordinarily too large, heavy, and extensive along the beach for you to handle on your own. That's where we come in.
Geotextile Tube Removal along the Lake Michigan Shoreline
We have the expertise, experience, and heavy equipment necessary to remove geotextile tubes along the West Michigan lakeshore, whether your erosion control bags were installed by us or another provider.
We work on lakeshore homes throughout West Michigan, including but not limited to:
Related Erosion Control Services
Sandbags are a great temporary erosion control solution when you're in a pinch. But once the emergency has subsided, you'll want to consider some more long-term, natural, sustainable erosion control solutions. We customize all of our solutions to meet your property's specific needs.
We help restore dune growth for the security of your property and the success and longevity of your future deck and stair construction.
Keep your dunes in place with fast-growing beach grass, native to Michigan. The vegetation's strong root systems minimize sand movement and keep the area stable for building.
We install erosion control blankets and straw mats on dunes that have no vegetation or any type of foliage. They prevent dune shifting for a stable deck and stair build.