Dune & Beach Grass Installation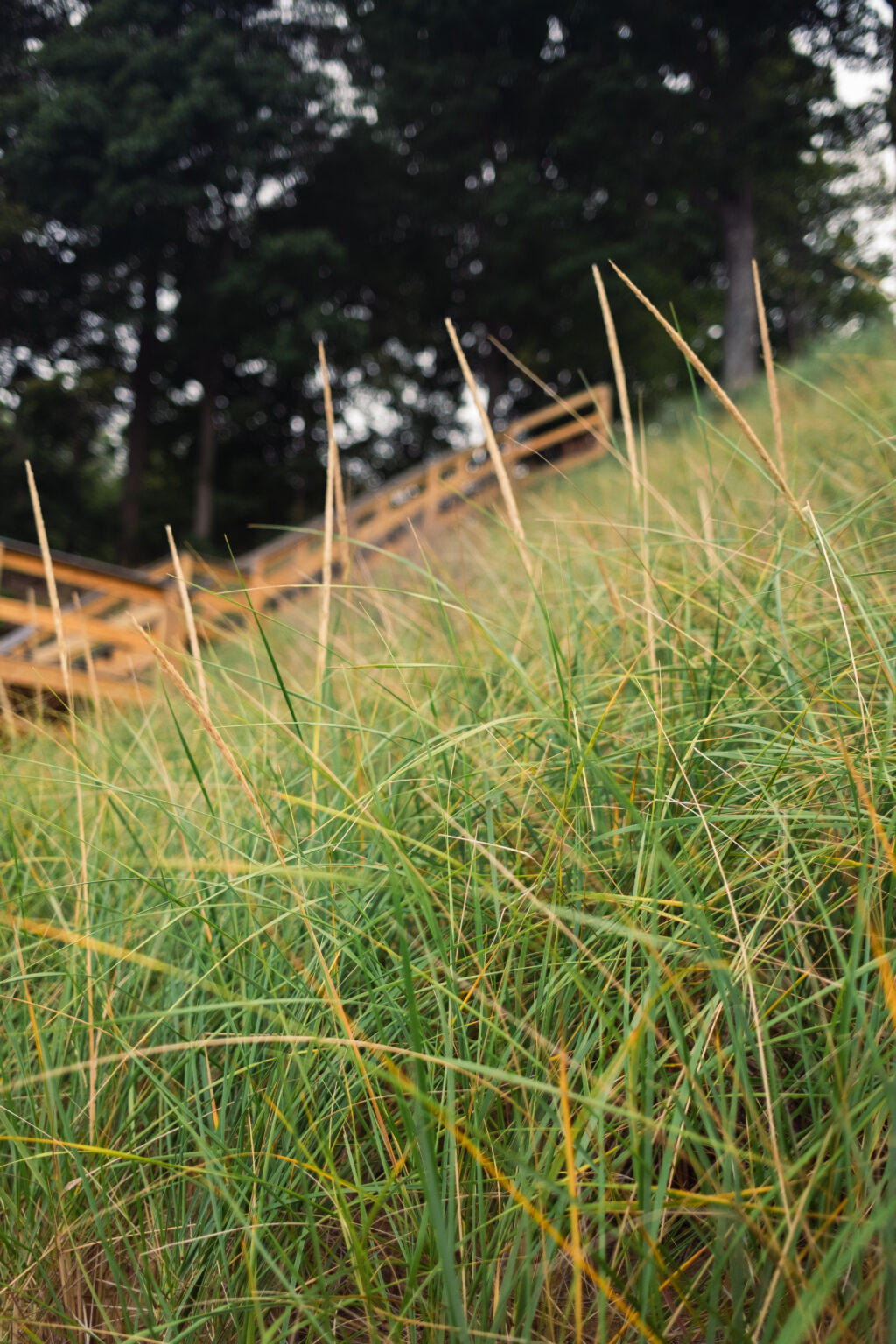 Keep your dunes stabilized with fast-growing beach grass, native to Michigan.
We are installers of native beach grass, bushes, and trees, both along Lake Michigan and inland! 
We install dune and beach grass along the Michigan lakeshore, including but not limited to:
The installation of native beach grass not only has aesthetic perks for your lakeshore home, but provides these crucial benefits to maintain the value of your property:
Erosion control. The extensive root systems of dune grass hold sand in place, forming and maintaining healthy dunes and protecting against erosion from wind and waves.
Storm protection. Healthy dunes established by dune grass act as natural barriers against flooding and other storm-related damage.
Beach nourishment. As the root systems of native vegetation trap and stabilize sand, they help to replenish eroded beaches and dunes.
We not only install dune grass for erosion control, but also a variety of native trees, bushes, and vegetation to help you in your other landscaping efforts!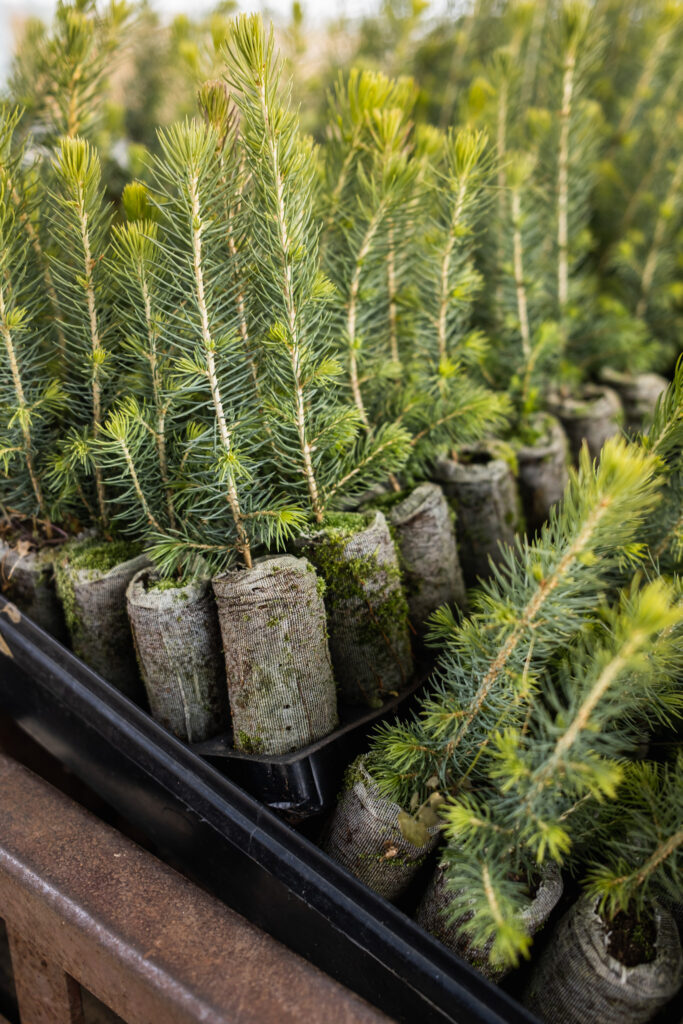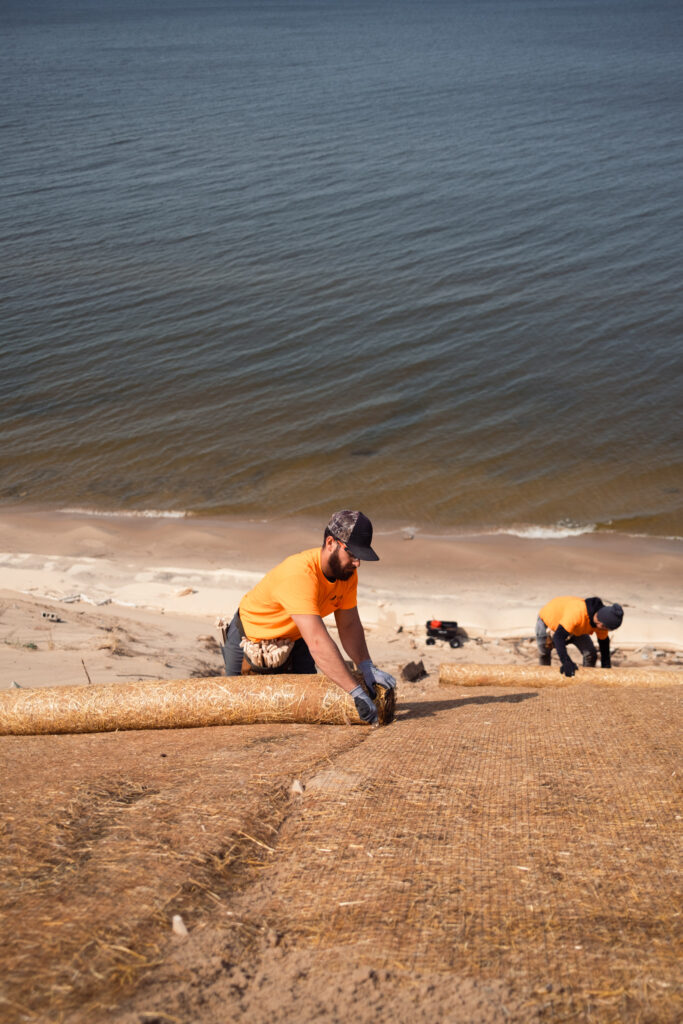 Beach grass can be installed along high-erosion areas, slopes, or on flat areas of your beach. 
It is recommended that debris removal be done prior to installation if fallen trees, rocks, or other debris is in the way.
To aid with the successful stabilization of dune grass root systems on high-erosion areas and slopes, we use erosion control blankets in our installation process. See how it works.
Then grass seed plugs are carefully hand-planted by our team of installers.
Connect
Discuss Service
Schedule Time/Date
Work Onsite
Finish
Once you reach out, we will schedule a site visit to do an evaluation of the property
Once we have measured and evaluated the area looking to be restored and vegetation added, we will develop an estimate for the project
Once the estimate is agreed upon, we require a 50% down payment. We then collect and deliver the materials needed to the site.
One of managers will lead a crew on site and coordinate with you until project completion
Once we are finished we will send a final invoice, and go over the completed project with you
Take Action and Protect Your Shoreline!